Quality steel at competitive prices delivered the next day
Steel & Metal Stock – North West & Yorkshire
Steel Stockholder K Steels holds a large and comprehensive range of metal products allowing for a quick turnaround of orders and ensuring we are able to make deliveries exactly when you need them.
We only supply the highest quality of products, always at competitive prices. Conformance and test certificates are available on request.
Our knowledgeable and experienced buyers are also able to source items such as stainless, aluminium, brass and copper as required.
Comprehensive range
High quality
Competitive prices
Test certificates available
Ability to quickly source other metal products
Box Section 235 Grade
20x20x2 to 200x200x6
HR Sheet 275 Grade
1.6mm to 25mm 2000×1000 to 4000×2000
Plate 275 Grade
10mm to 50mm 2000×1000 to 6000×3000
Chequer Plate 275 Grade
3mm to 12.5mm 2000×1000 to 3000×1500
U/Beams
127×76 to 305×165
U Columns
152×152 to 203×203
Channel
40×20 to 260×90
Black Mild Steel Flat
10×3 to 300×12
Black Mild Steel Angle
13x13x3 to 150x150x10
Black Mild Steel Round
6mm to 80mm
Black Mild Steel Square
10mm to 40mm
Stainless Steel, Brass, Copper, Aluminium & Non Ferrous
All available on request at competitive prices and fast delivery
Circular Tube
33.7×3 to 168.3×5
Sheet – Galvanised, CR4 & Zintec
0.8mm to 3mm 2000×1000 to 3000×1500
Mesh and Walkway
Self Colour & Galvanised
Tee Section & Convex Bar
Various Sizes
ERW Tube
Round, Square and Rectangular
Steam Tube
Self Colour & Galvanised
Aluminium 5 Bar Chequer Plate
Various Sizes
Bright Mild Steel Flat
Imperial and Metric Sizes
Bright Mild Steel Round
Imperial and Metric Sizes
Bright Mild Steel ENIA F/C Round
Imperial and Metric Sizes
Bright EN8 Round
Imperial and Metric Sizes
Bright Angle
Imperial and Metric Sizes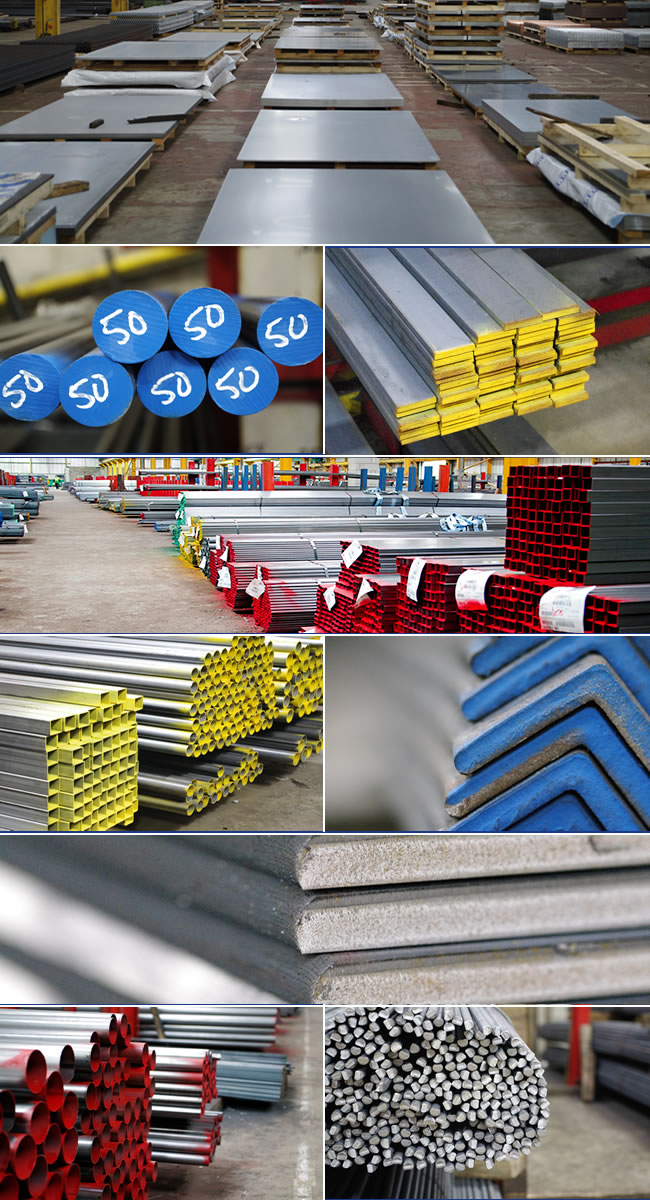 Stock List .pdf Download
For more information on sizes we keep, view our Steel Stock Range PDF